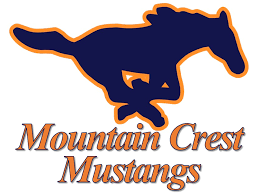 ---
MOUNTAIN CREST HIGH SCHOOL
HYRUM, UTAH
Athletic Director: Kevin Anderson
Launched RMA: 2014
# of Sports Teams: 83
# Annual Athletes Registered: 1,092
Teams: All sports (Freshman, JV, Varsity)
Types of fees processed through RMA:
Participation Fees, Uniform Fees, Competition Fees
MOUNTAIN CREST HIGH SCHOOL DRIVES EFFICIENCY & INCREASES REVENUE WITH RMA
---
CHALLENGE
Before Register My Athlete (RMA), Mountain Crest dealt with massive amounts of time-consuming paperwork and had numerous challenges with fee collection. Their payment system was coordinated through the school's accounting program, which did not provide coaches and the athletic department with visibility into which families had paid and which were delinquent.
---
SOLUTION
Mountain Crest added RMA's solution to the athletic department and has seen great efficiencies. Paperwork was eliminated and coaches now have easy access to all the information about their athletes.
Payments also became easier to manage as Mountain Crest moved to a fully online payment system that eliminated a manual collections process that took 50+ hours to manage each year.
Implementing another RMA's best practice, Mountain Crest began including the processing fee into the overall athlete registration fee. In doing so, they now provide parents a clear view of the total they will be charged from the very beginning. 
In their first year with RMA, Mountain Crest saw a 15% increase in overall dollars generated from $190,000 to $219,000. In addition, the dollars per athlete increased 34% from $150 to $200.
---
"At first we had parents paying in person and online but it was crazy for the secretary. Then, we made everyone pay online and added the processing fee to the overall fee" Kevin Anderson, Athletic Director